Returns & Exchanges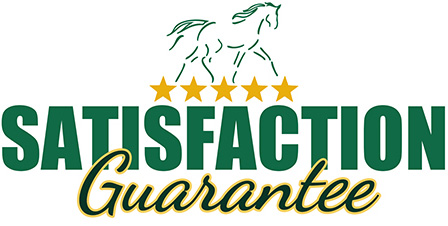 Satisfaction Guarantee
If you are not satisfied with any product from The Cheshire Horse, simply return it in new condition within 365 days for most items, or within 30 days for consumable products, for replacement or refund. See full details in our Return Policy below.
Return Policy
You can return or exchange purchases from The Cheshire Horse by mail or at our retail stores in Swanzey, NH or Saratoga Springs, NY. Returns made by mail should be sent to the following address:
The Cheshire Horse
Attn: Returns
8 Whittemore Farm Road
Swanzey, NH 03446
Please include proof of purchase and a completed Return Form .
Full refunds will be granted on purchase prices of most items returned within 365 days of receipt, or within 30 days of receipt for consumable products like supplements, if returned in like-new condition with original tags and packaging.
Any item returned without the protection of a shipping envelope or box with appropriate packaging material will be subjected to a damaged item fee. This includes footware.
A restocking fee will be applied for any items returned not in like-new condition with original tags and packaging (ie. if it cannot be sold by us as new).
Please return your items via a trackable, insured shipping method.
The Cheshire Horse is not responsible for packages lost in transit without proof of tracking.
Return shipping will not be refunded unless an item is defective or has been shipped to the customer in error. Shipping fees paid by the customer at the time of checkout for expedited or international shipping services will not be refunded.
The Cheshire Horse is committed to customer satisfaction. If you receive a new item that is defective, or if we made an error in shipping your item, please contact us at 877-358-3001.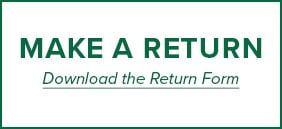 Damaged Items
If anything is damaged in your order, please save the box and all the packing material as well as the item. Notify us immediately at 877-358-3001 so we can instruct you on the proper method of handling the damaged merchandise. Please do not return the damaged merchandise to us before contacting us.
Special Orders
Please note that special orders are non-refundable and subject to the manufacturer's restocking fees.