The Cheshire Horse Rewards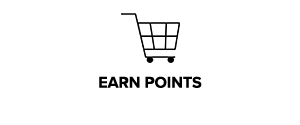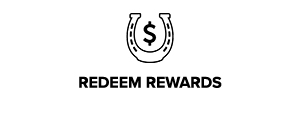 Having happy, healthy horses and pets is its own reward, but at The Cheshire Horse, we think you deserve a little something extra. That's why we created The Cheshire Horse Rewards - a free program that rewards you and your pets. As a member, you'll receive exclusive offers and discounts.
*Points may vary on some items. Additional exclusions may apply. By enrolling, you agree to abide by the Terms and Conditions of the program.


The Cheshire Horse Rewards FAQs
What is The Cheshire Horse Rewards?
The Cheshire Horse Rewards is a free program that rewards you and your pets just for shopping your favorite brands.
How do I earn rewards points?
It's easy! You'll automatically earn rewards points by logging into your Cheshire Horse account on Cheshire Horse.com and making qualifying purchases. You can also earn points by shopping in either of our retail stores with your Cheshire Horse Rewards account by providing your phone number to the cashier at checkout.
How can I sign up?
Simply create an account on CheshireHorse.com, and start earning points on your purchases!
How can I use rewards points?
For every 500 points you earn, you will earn $20 in Bonus Bucks. By default, your Bonus Bucks will be emailed to you. You can use the code provided in the email at checkout to redeem your Bonus Bucks online. By customer request, we can have your Bonus Bucks snail mailed to you. Treat this coupon as cash, as it must be presented to the cashier at the time of redemption.
Bonus Bucks cannot be used on grain, bedding, hay, or closeout or consignment items.
Points accumulated under the Cheshire Horse Rewards Program are promotional in nature and have no cash value.
Where are my Bonus Bucks?
Bonus Bucks mailers are issued monthly. Call us at 877-358-3001 to check on the status of your mailer.
Do my purchases online and in-store both accumulate points?
Yes, your purchases on CheshireHorse.com, at the Cheshire Horse retail store in New Hampshire, and at The Cheshire Horse of Saratoga in New York all accumulate toward your points balance. At this time, frequency programs (i.e. "buy 10 get 1 free" program items) are not available on CheshireHorse.com.
Can I use emailed rewards at a retail store?
Yes. To use your emailed Bonus Bucks rewards in one of our retail stores, simply print out the email and present it to the cashier. This redemption will deactivate the code for online use.
Can I use snail mailed rewards online?
Snail mailed rewards are not currently eligible for use online.
Do all of my purchases count toward my points?
You earn up to one point per dollar spent on most items. Frequency program items (i.e. "buy 10 get 1 free" program items) do not earn points. Gift cards, shipping charges, taxes, services, shavings, hay, and trailers are not eligible for points. Sale purchases do not earn rewards points.
What happens to my points when I make a return?
When you return an item, your points earned on that item are deducted from your points balance.
How can I view my points balance?
You can see your rewards point balance by logging into your Cheshire Horse rewards account here.
I have another question.
Please contact us!